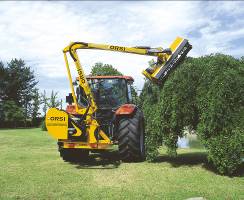 Orsi is an Italian company devoted to the production of high specification, high quality Hedgecutters and Flail mowers. With 45 models of hedgecutter and 21 different types of flail mower to meet every requirement and application, Orsi has the machine you need.
Highly engineered to give strength where it is most required and lightness of build where weight would be a hindrance, Orsi is regarded as one of Europe's premier hedgecutter brands. Irish contractors with over 11,000 hours trouble-free working say they are delighted with results.

The wide range of Orsi flail mowers are designed for gardening, farming, municipal and forestry applications and can supply machines to handle everything from grass to tree trunks up to 45cm thick.
Compact Tractor Machines
Suitable for 16hp up
Rivers Hedgecutters 029 & 030 From €6,900 + VAT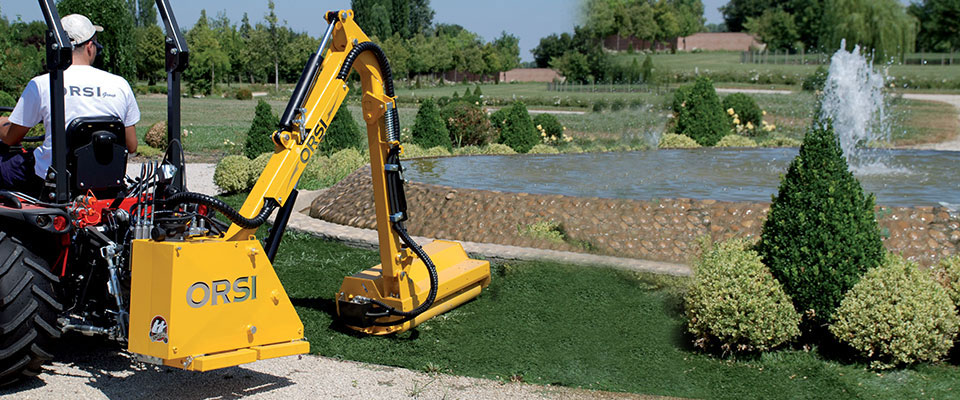 Farmers Machines
Agile Hedgecutters 310, 380, 440, 460, 500 From €8,230 + VAT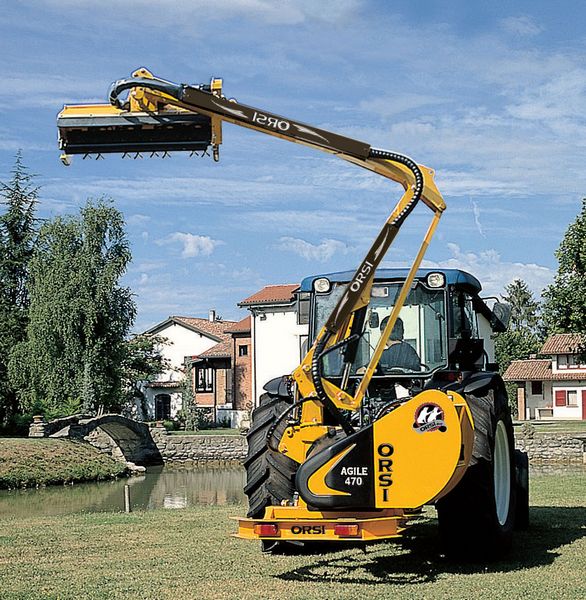 Alpinist Hedgecutters 105 degress Slew For corner cutting 310, 380, 440, 460, 500 From €10,270 + VAT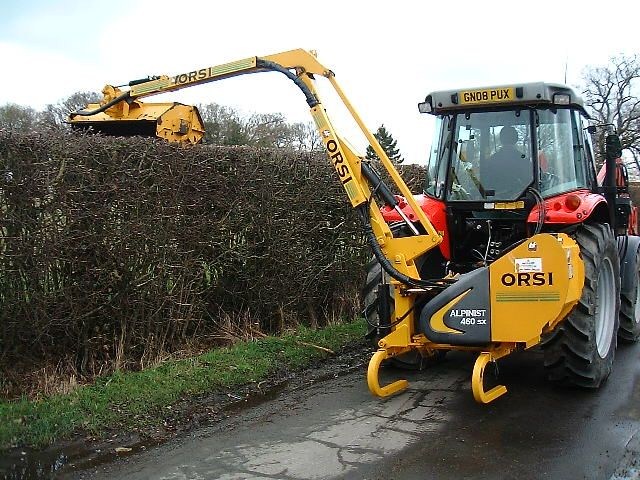 Contractors Machines
Acrobat Hedgecutters 110 degrees slew for versatility 440, 500T, 550,600, 650T, 760T, From €16,500 + VAT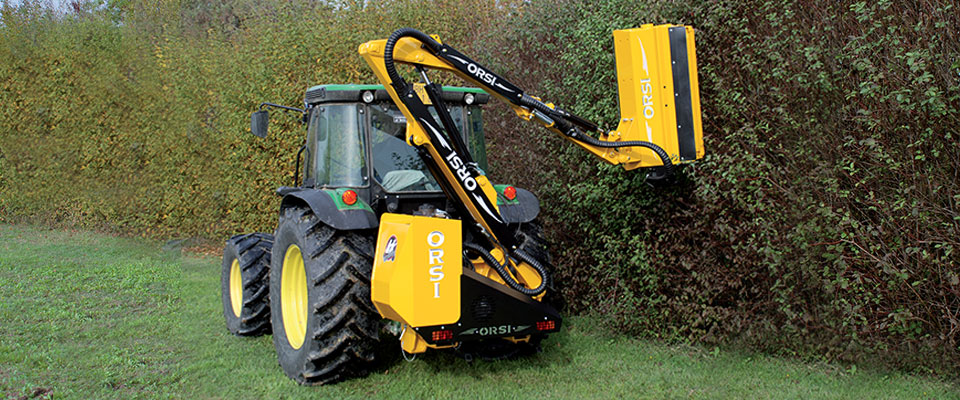 Royal 180 Hedgecutters degress slew 550, 650T, 760T From  €22,700 + VAT


Ring us for more information on the machine you require or to find out your local dealer!